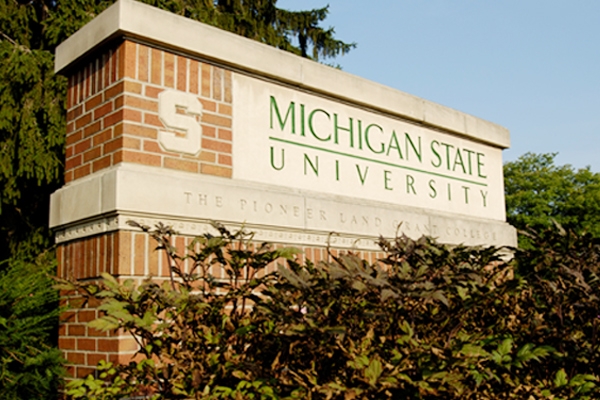 According to a letter sent to MSU gymnasts, Michigan State women's gymnastics coach Kathie Klages was suspended.
The Director of MSU Associate Athletic Richard J. Bader wrote in a communication to gymnasts and other coaching staff informing that the Coach Klages was suspended from her coaching duties.
In the email he wrote that Mike Rowe would step in as interim head coach, Bader did not go into detail on Klages's suspension and said that the University does not disclose specific information about personnel actions.
62-year-old Klages, is in her 27th year at MSU gymnastics coach.
The suspension came after thes heels of allegations in a civil lawsuit claiming Klages ignored at least one athlete's concern about their treatments from MSU sports medicine Dr. Larry Nassar.
More than 30 women have filed lawsuits against Dr. Nassar; they claimed that he sexually assaulted them by digitally penetrating their vaginas and sometimes anuses without permission or gloves.
More than fifty women have filed criminal complaints with police; they all have alleged sexual abuse or other misbehavior by Dr. Nassar.
'Jane BMSU Doe' an alleged victim claimed in a civil legal filing in the United States District Court that she told Klages that she was concerned about the treatments Nassar was providing.
To which Klages replied that she had known Nassar for a long time and she could not imagine him doing something which can be questioned.
Klages told that Plaintiff must be confused or misunderstanding in to what Nassar was doing, the legal filing claims.
Klages was not returning requests for comment on the filing earlier this month.
Spokesperson for MSU, Jason Cody did not immediately return a request for comment on the reports.
Dr. Nassar treated both MSU athletes and other youth athletes; he was the doctor for the USA Gymnastics until 2015 when they cut ties with him.
Dr. Nassar first came to light in September 2016 for sexual allegations from the Indianapolis Star.
He has been charged with three counts of first degree criminal sexual conduct in relation to a non-patient under 13 he allegedly assaulted and is also facing federal child pornography possession charges.
Emergency evacuation ordered in Oroville
AMandeep