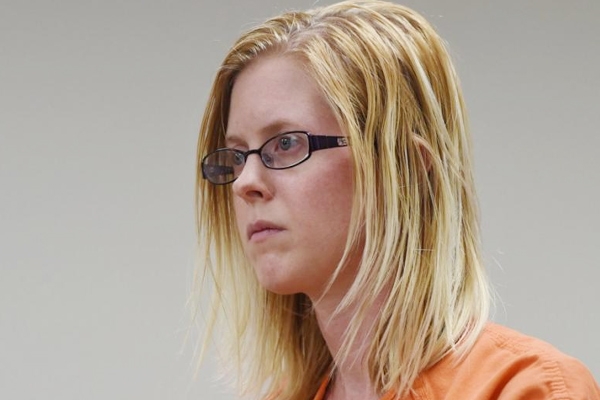 A 32 year old Michigan ex-teacher from a middle school was sentenced to prison on Thursday after she confessed having a sexual relationship with a 14 year old male student. She was sentenced to 3 to 20 years imprisonment along with lifetime monitoring as a sex offender.
Jamee Hiatt was arrested in January 2016, after the day she resigned from a teaching position at Woodworth Elementary School in Leslie, Michigan.
Hiatt confessed that she was having a long term sexual relationship with the teen that dated back to 2014.
During the trail, Detective Gary of Jackson County police told the prosecutors that Hiatt was engaged in sexual activity with the boy "so many times that he could not begin to tell how many times that there were."
Police on scene of apparent shooting in Jackson
Hiatt admitted of having sexual relations with the student between May 2014 and January 2016.
In order to main their relationship, Hiatt also offered the boy a phone, money and guardianship. Prosecutors said during the trial, she also admitted that she called child protective services on the boy's family in an attempt to gain custody of him.  
Hiatt was also accused of giving the student a handgun that was linked to a shooting in Jackson, Michigan.
At her sentencing, Hiatt said that she knew her "actions were inexcusable."
Hiatt said, that she used her power as a teacher over him and became out of control, went to a dark place and she has changed his life forever,"
There have been a recent string of teachers engaging in sexual relationships with teenage students. Recently Minnesota officials closed an investigation involving a teacher accused of having sex with eight underage boys.
The teacher had killed herself and her husband, who had also allegedly engaged in sexual relations with the students, in Washington state in August 2016.
US Army: Sikhs Allowed to Wear Turbans, Karas and keep beards
AMandeep