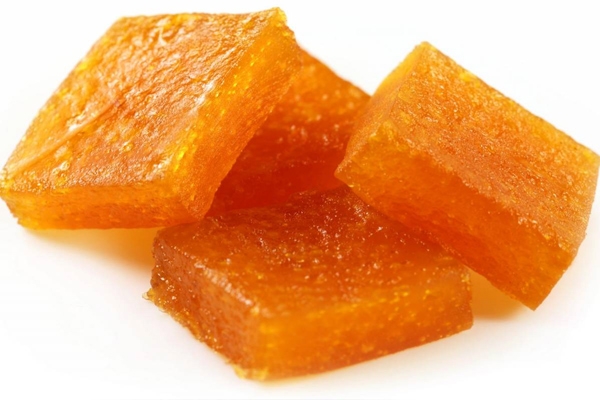 Children favorite! Most of us might have eaten yummy Aam Papad in our childhoods. Aam Papad (Mango Fruit Leather) is mouth watering thing made with Mango. Have you ever thought that one of the most tasty & delicious thing can be made easily at home.
Here is the recipe to make this Special mango thing at home.
Ingredients:
Mango Pulp: 1liter
Sugar: 8-10 tablespoon
Lemon Juice: 1 tablespoon
Oil or ghee: 1 teaspoon
How to make Aam Papad:
Take mango pulp, sugar and lemon juice in a pan and cook it for 5-10 minutes. Stir gently.
Take plates/trays and grease them with oil/ghee.
Pour the warm mango mixture into greased plates.
Now keep it in sunlight for 1-2 days.
With the help of a sharp knife cut into squares or your desired shape.
Also read: Aam ki Launji recipe!
Nandini