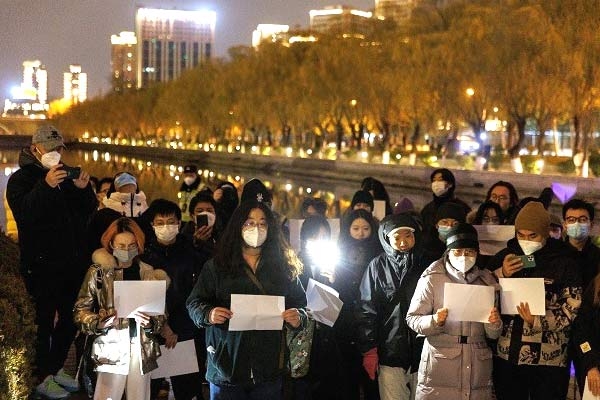 (Image source from: Twitter.com/ani_digital)
The new cases of Covid-19 have seen a sharp rise in China in the recent week. The government imposed new restrictions and lockdowns but this did not go well with the people. There are protests all over during the weekend. The citizens are frustrated and they took the streets against the government. Shanghai is the most populated city of the country and people came together on Saturday and Sunday calling for an end to lockdowns. Protests were made for 'Unlock Xinjiang'. People also protested against the government asking Xi Jinping to step down. Protests were made against the Community Party. People were found everywhere and the healthcare officials were attacked in some of the incidents.
Even at 2 AM on Sunday, people were on the streets protesting told the local media. It is quite chilling in China but the people were protesting all over singing the national anthem. Ten people including three children died because of a deadly fire attack in Urumqi. Many people took the national flags and called for the lift of the entire lockdowns and the restrictions in the nation. The residents of Shanghai gathered in large numbers for a candlelight vigil on Wulumuqi Middle Road. Some of them showed blank sheets of paper which is a symbolic opposition for the pervasive censorship of the country. The government is puzzled about the protests and several meetings are chaired for further move of action.