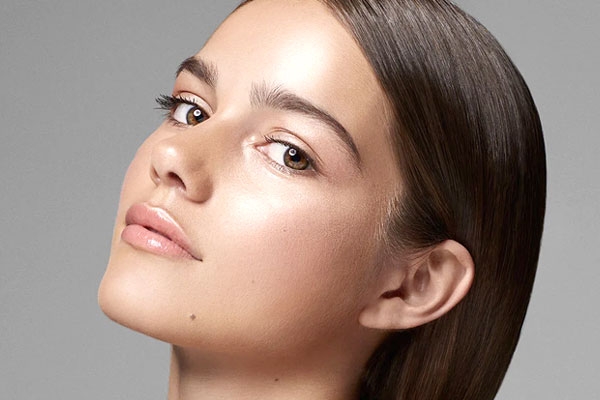 (Image source from: Shiseido.co.uk)
Drink a lot of water, you'll see the difference in your skin within a week. Say goodbye to chemical highlighters and follow these 5 tips for a glossy skin.
Every woman craves for a healthy-looking skin but sometimes the factors like stress, busy schedules, and pollution do more to your skin than you can imagine.
So, you need a skincare routine to follow regularly to bring out a change in your skin for good. Here are some of the simple tips we are providing for you to keep your skin glossy like a diva!
As these methods are easy, you can follow these on a daily basis to see visible changes.
●    Water! The magic ingredient!
The human body needs at least 4 liters of water per day. Ideally, water keeps the infections at bay making you healthy.
Drinking water daily can prevent the aging of the skin and can give you incredible results.
The more products you apply externally to get good skin you must also take care of yourself internally and be watchful on what you are easting.
The food you consume shows its effect on your skin.
Water acts as a natural detoxifier that cleans the system internally and flushes out unwanted substances from the body.
●    Lukewarm water with lemon, the wonder formula!
Apart from having 4 liters of water every day, drink lukewarm water mixed with lemon juice the first thing in the morning.
This will clean your body from within and flushes out all the toxins in the body. This will ultimately affect your skin health and brings out the magical shine.
●    Exfoliate
Natural exfoliation is a treat for the skin. Instead of buying exfoliating creams from the drug store, go for the natural ones that are gentle on your face.
Exfoliation is a must as it helps the dead skin cells to get eliminated. This step is a must fro oil skin and acne prone skin.
●    A Toner, either cucumber or rose, does wonders!
Always use a toner on your face immediately after cleansing your skin with a cleanser or face wash.
Make sure the toner you use is alcohol free. A toner is required to maintain your pH levels of the skin which gives an even complexion to your face.
Moreover, a toner eliminates blemishes and prevents acne spots.
Choose a toner made of rose water or cucumber as they are natural.
●    Sunscreen
All the skincare you take goes in vain if you step out without using a sunscreen lotion.
As much as the sun is good for providing Vitamin D, it is also harmful as it emanates UV rays which are the most dangerous for your skin.
To fight those UV rays from the sun, always use a sunscreen lotion. It does not just protect your skin but also gives a natural glow.
- By Gayatri Yellayi