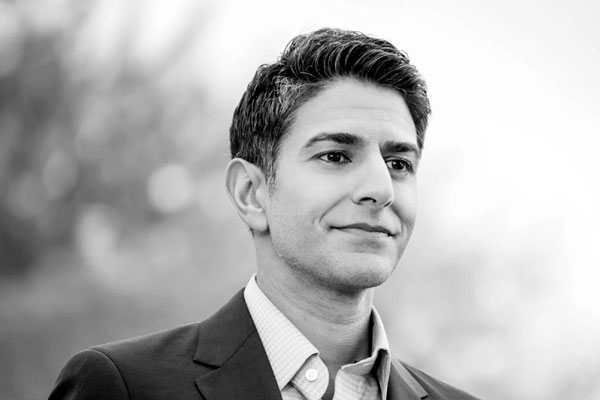 (Image source from: Axios)
The Indian American Impact Fund has endorsed Indian-origin entrepreneur Suneel Gupta, who is seeking to enter the United States House of Representatives from Michigan.
"Having known Suneel for years, I know he has the passion and experience that will make him an extraordinary Member of Congress," said Raj Goyle, co-founder of Impact and a former member of the Kansas House of Representatives.
"And as the son of Ford's first female engineer, he's seen firsthand the promise of America and will work every day in Congress to make that promise a reality for all Americans," Goyle said.
Running for Congress from the 11th Congressional District of Michigan, Gupta is the younger brother of America's top medical correspondent Dr. Sanjay Gupta of the CNN.
Gupta, 38, comes from a famed Indian-American family from Michigan. Gupta's parents moved to Michigan from India, to work as engineers for Ford Motor Company.
"As someone who has balanced budgets and helped create good paying jobs, Suneel has the experience to fight for better jobs, better wages, and better skills for workers in his district and across America," said Deepak Raj, co-founder of Impact and chair of the Impact Fund.
"His fresh thinking and bold leadership are exactly what this country needs," he said.
"I'm honored to have the support of IMPACT and to fight for our shared belief that 'we all belong.' Together, we will make sure every American's voice is heard," said Gupta, whose first major hurdle is on August 7 when he has to win the Democratic primary to be on the November ballot.
Meanwhile, the Indian American Impact Fund also announced endorsing Dita Bhargava in her primary and general election bid for Connecticut State Treasurer.
By Sowmya Sangam