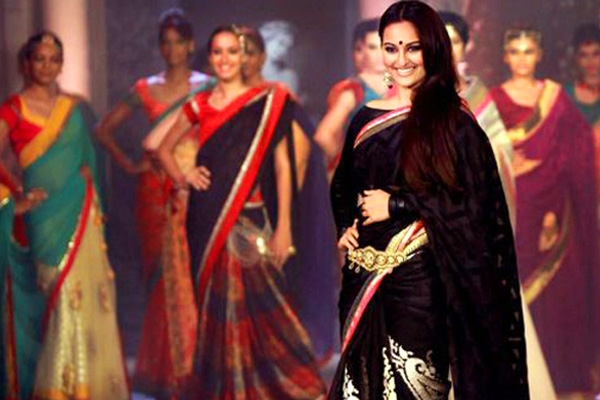 (Image source from: I do not call producers to ask for work: Sonakshi Sinha)
Fresh from the success of 'Lootera', Sonakshi Sinha will be next seen in 'Once Upon A time in Mumbaai Dobara'.

Is her character two-timing the gangsters in the film, she says, "You will need to watch the film. The two men in the film are two different personalities. One plays the mentor and the other is his prodigy. Sohaib is older and my character gives him more of respect. She meets Aslam under awkward circumstances and they become friends. With Sohaib it is a friendship out of fear while with Aslam it is natural."

In real life, Sonakshi "hates people who two-time". "I would like to slap such guys," she says.

Talking about her life as an actor, Sonakshi says, "I enjoy the process of filmmaking. I enjoy meeting new people and learning from them. I do not want to worry about how much my film has collected at the BO. However, all my films have done well. I just aim for a good experience."

"What is success at the end? You wake up in the morning and look forward to going to work; being passionate about my work is success for me. I make money yes, but I don't have those needs, I don't know what to do with my money," she continues.
Sonakshi is one actor who doesn't have any problems with other heroines in the industry. She says, "I share a good rapport with everyone I work with. I have learnt it from my mother. She is very cordial with everyone. I do not let things go beyond a point and keep it to laughing and joking. I think everybody likes this quality of mine. They understand the fact that this girl means business as she gives her 100 per cent. I do not try to get too close to anyone. I finish my work and go back home. (Her mother has set a curfew time for her). I don't call any producer in order to ask for work. That's why I have  no friends in Bollywood. It's just a conscious decision," she explains.
Source: DC