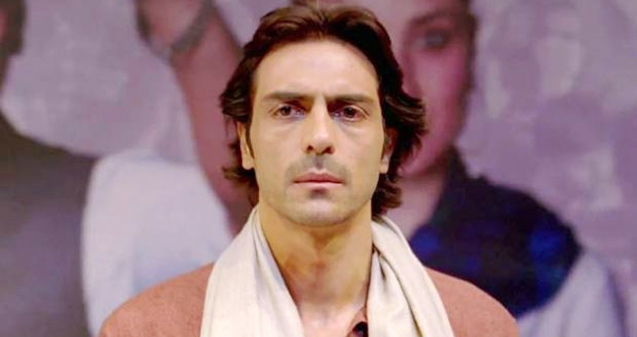 With his chiselled features, model-turned-actor Arjun Rampal could have had his pick of Bollywood romances but the 40-year-old has opted for offbeat roles in recent years.

Rampal played a variety of characters after winning a National Award for the 2008 hit "Rock On", ranging from a man accused of workplace harassment to the scion of a political family. In his latest film, he plays a man who is part of a social revolution in India.

Rampal spoke to Reuters about his association with filmmaker Prakash Jha and whether the kind of revolution shown in "Satyagraha" can make a difference in real life.

Q: Could you describe the rapport between you and Prakash Jha? You've acted in most of his recent films.

A: He hardly meets me (laughs). We don't hang out that much, but we speak a lot on the phone. It's strange, but he always sees me in a different light. I signed "Raajneeti" five years before the film got made. He always says 'I need to tap into you' and that there is potential there which he sees.

He always asks me why I don't do those kind of films. That was his bone to pick with me when I started off. He gave me "Raajneeti" which instilled a lot of confidence within me. He gave me "Chakravyuh" and when we were shooting for that, he told me there might be a small part for me in "Satyagraha". I told him even if there were two lines, I'd come because I really enjoy his affection, his love, the way he works.

From a small part, it became a big role. I sat with him and we discussed it and my fear was that it shouldn't have any similarities with Prithvi's character in "Raajneeti". But it wasn't. He completely turned it around.

Q: Does that kind of confidence in you, from someone you admire, help you as an actor?

A: It reflects on my talent. I shouldn't take that away from myself. It also reflects on him that he gives you enough material to do something. Talent is, as (Robert) De Niro said, the choices you make. What is it that you want to do, where you go and how you go about it.

These kind of films allow you to follow that path, because it is not superficial. You have to reach out and break into the role and that is what I am doing in my work. For that, I need those kind of directors, who have written those kind of parts. That's what you look for.

Q: It would have been easy for you to do romantic, frothy films. Have you kept away from those consciously?

A: I don't know how to explain it. It is simple, you got to do what makes you happy and if you don't believe in it, you cannot make it convincing and people are not going to come and watch it. What challenges me is this - I want to walk out of a film with the experience of having done a film, not with a feeling that I have sleepwalked through it.

Q: From the time you started, how much do you think you've improved as an actor?

A: That's for other people to judge. I know what I can do and yes, there has been a growth and an evolution. For me, what is most important is the element of surprise. If I can surprise you with every film of mine, that is exactly what I am trying to do.

Q: "Satyagraha" is about the power of the people's movement and how it can bring about change. Do you think that is possible in the real world?

A: I think so. I would not be a pessimist about this. The reason you go through a rebellion is because you are looking for a change. Embrace the change, know how to channelize it, and then see it through. The problem is that we bring it to a certain point, and then we don't see it through.

I really do believe that the change has to be this generation of mine and the one after me. We have to make sure this change happens, for our children and theirs. India needs a change - it cannot be ruled by 80-year-olds and by people who have done nothing for it. That is inevitable, and they realise it too.

Q: Are you interested in reading about politics or discussing it?

A: It's depressing. It really hurts you to see the kind of abuse of power that is taking place.
Source: DC