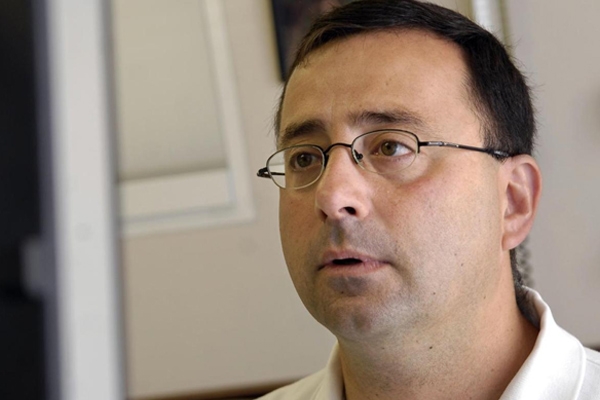 Michigan police arrested a USA Gymnastics team doctor on charges of first-degree criminal sexual conduct involving a child under 13 in Michigan.
According to online court records in Ingham County, three charges were filed against Dr. Larry Nassar of Holt, Michigan. The alleged incidents happened in 1998.
Nassar, 53 was arrested and lodged in the county jail. It's unclear when he will appear in court.
He has been under scrutiny this year after two gymnasts, including a member of the 2000 U.S. women's Olympic team, accused him of sexual abuse. A lawsuit by one is pending in California.
He was the faculty at Michigan State University but was fired in September for not complying with "employment requirements" put in place after a 2014 investigation of alleged misconduct. MSU didn't elaborate
USA Gymnastics, based in Indianapolis, cut its ties to Nassar in 2015.
Also Read: Michigan man threatens to set hijab-wearing woman on fire!
Nandini