Gandeevadhari Arjuna Movie Review, Rating, Story, Cast and Crew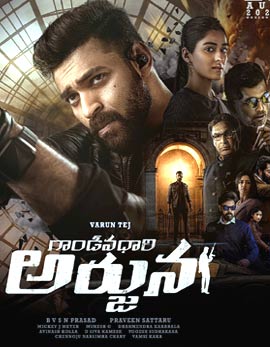 Rating:

Director:

Praveen Sattaru

Cast:

Varun Tej, Sakshi Vaidya, Vinay Rai, Nassar

Banner:

Sri Venkateswara Cine Chitra

Producer:

B. V. S. N. Prasad

Music:

Mickey J. Meyer

Release Dt :

Aug, 25 2023
Story
Varun Tej and Praveen Sattaru came up with a stylish action thriller, Gaandevadhari Arjuna. Let us take a look at the complete review.
Story: Aditya Raj (Nassar), union minister will have a death threat because of his upcoming speech at the UN summit, which is going to happen in London. Varun Tej will be appointed as his private security to nullify the threats to Aditya in London. Ira is personal secretary Aditya, and Arjun has a past with her. The reason behind his threat, whether the villain gang succeeded in killing Aditya and what is File 13 is the story of the film.
Analysis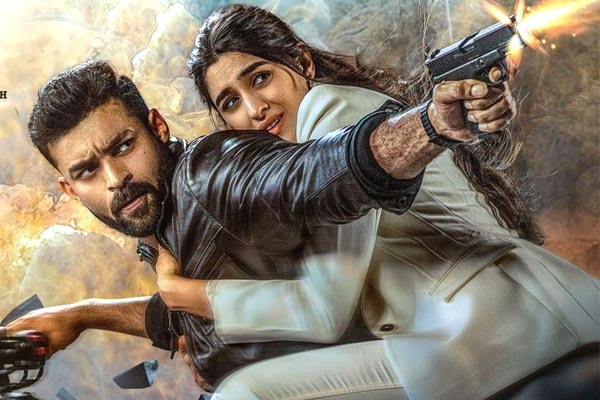 Varun Tej has a special choice in his film selection. Surprised how he finalized Gaandeevadhari Arjuna, as most of it is a known story. The only add-on concept is a worry about the environment and how foreign countries are dumping waste on other countries. Besides this, everything is very normal. Kalpalatha is seen as Varun's mother. Her role didn't work as expected. The director might have worked a little more to engage emotions between the lead actors. Weak writing and flat narration killed the film.
Foreign localities are nicely shot. Rather than foreign locations and visuals, there is nothing to excite Gaandeevadhari Arjuna. Mickey J Meyer's background score and Mukesh and Amol Rathod's cinematography are the saviours of the film. At one point we feel even director Praveen Sattaru might be confused about what he is making. Not even a single scene where any audience gets connected. By the end, the audience is going to lose their patience. Nassar's long speech and Varun's action stunt in the climax will test patience.
Negatives :
Second Half
Climax
Positives :
Stylish Making
Performance
Gaandeevadhari Arjuna is an experimental film and can be called an action thriller. Varun Tej was super stylish and he was physically fit and strong. He was perfect in the shoes of the agent and there is no scope for Varun to perform. Ira (Sakshi Vaidya) is beautiful on screen, but the actress doesn't have much screen time other than in flashback and climax. Nassar is good for his role. Ranveer (Vinay Rai) is the lead antagonist, his role is flat and might have been more elevated.
Final Word
Boring film from Varun Tej.
Stills from this movie
Videos & Trailers