Takkar Movie Review, Rating, Story, Cast and Crew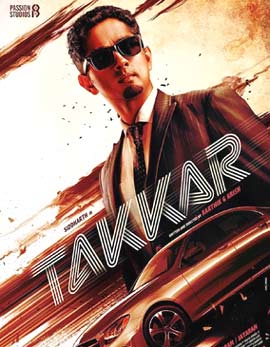 Rating:

Director:

Karthik G. Krish

Cast:

Siddharth, Yogi Babu, Divyansha Kaushik

Banner:

Passion Studios

Producer:

Sudhan Sundaram, G. Jayaram

Music:

Nivas K. Prasanna

Release Dt :

Jun, 09 2023
Story
Siddarth after delivering a disastrous Mahasamudram came up with Takkar this Friday. Takkar is directed by Karthik G Krish and glamorous Diyansha Kaushik is the lead actress. Let us take a look at the review.
Story: Takkar is the story of a poor youngster, who wants to become rich. Gunasekhar alias Guns (Sidharth) in his search for becoming rich faces many challenges. He try to kill himself and stuck in a car accident and also in a kidnap drama. Guns leave his desire of becoming rich and fall for a girl at one point. Why Guns fall for a girl by leaving his ambition is the story of the film.
Analysis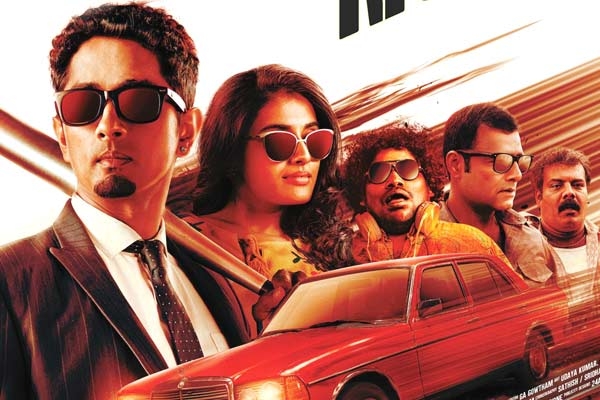 Firstly this is not Siddarth's cup of tea. He hardly fits in the role. His get-up is one more negative for the film. Leaving the first twenty minutes of the film, the first half is partly engaging. Divyasha (Lucky) is glamorous and she treated the audience with a skin show. The only hope for the film is Yogi Babu's comedy. But again Yogi Babu's role was utterly dubbed. The second half is baseless and rubbish. At one point we don't understand what is happening in the film. A boy who desires to be rich completely turns into a lover boy. Songs are one more minus for the film. Action sequences are good but barely logicless. The film is neither an actioner nor a romantic drama. The director was stuck between action and love and delivered a disastrous film. Overall, the first half is manageable, the second half is completely ignorable.
Positives :
Divyansha Kaushik Glamour
Negatives :
Second Half
Villain track
Outdated story
Performance
Siddarth was projected with a different hairstyle, which barely suits him. He is lean and okay for the role. As always he is impressive with his acting skills. But one can surprise, by how Siddarth was convinced to do this film. Let us not take it a pry, but barely convincible film. Divyansha is ultra glamorous and okay as Lucky. Director Karthik G Krish was confused about the genre of the film. The movie has several loops and many characters, which are completely not related.
Final Word
Takkar is one more disappointment from Siddharth and his team. Can be given a skip.
Stills from this movie
Videos & Trailers