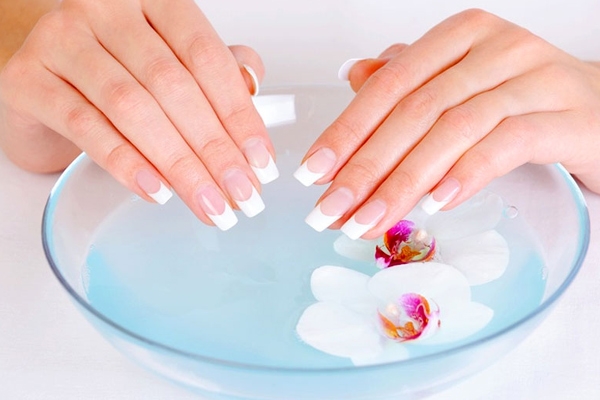 Nails make your hands look elegant and feminine. Ladies love beautiful, strong nails that don't chip or break. However, most of us have problems with their nails. Get rid of those problems today by following tips!
Wear rubber gloves: Rubber gloves are your friends. Don't forget to wear rubber gloves while cleaning dishes or home. Cleaning chemicals are very strong and will make your nail weaker or damage your hands and nails.
Calcium Gels and Nail Hardeners: To make your nails stronger, use calcium gels and nail hardeners. However it takes time, you can not expect results right away.
Nail creams: Sometimes, your regular hand cream is not enough. You need to get special nail creams to take care your nails.
Cuticle Removing: When it comes to cutting the cuticles, many girls do the mistake. This should never be done. You should use cuticle remover gel or cream instead of cutting it.
Filing and Polishing: You need to invest in a good nail file. File your nails every time you clip them. You should not polish your nails more often than once a month. If you do, it will make your nails thinner and weaker.
Oil Based Nail Polish Removals: You should opt for oil based nail polish removals for healthy nails. They are less  harmful to your nails in compare to acetone based polish removals.
Also read: Get fairer skin with simple home remedies
Nandini