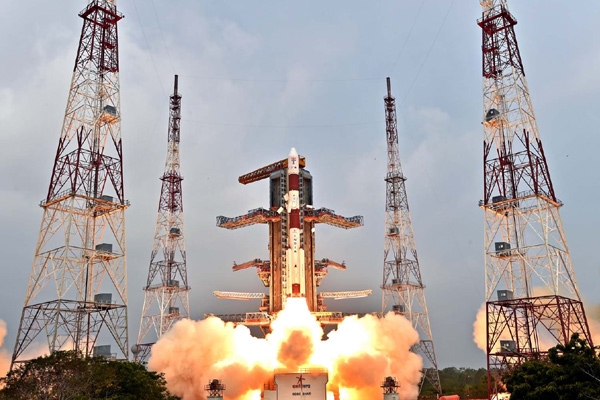 Indian Space agency ISRO's sixth navigation satellite IRNSS-1F is launched on board trusted workhorse PSLV C32 on today. The IRNSS-1F or Indian Regional Navigation Satellite System (IRNSS) is aimed at providing navigation accurately on par with the US-based Global Positioning System.
The Indian Space Research Organisation (Isro) has on Thursday accomplished the penultimate step in developing the country's own navigation system with the textbook launch of IRNSS-1F navigation satellite. Polar Satellite Launch Vehicle (PSLV) C32 carrying the 1,425kg IRNSS-1F (Indian Regional Navigation Satellite System) lifted off from the second launch pad at the Satish Dhawan Space Centre in Sriharikota at 4.01pm.
Around 20 minutes after liftoff, PSLV C32 successfully placed IRNSS-1F in orbit. "Satellite has been placed in orbit safely," mission director Jayakumar B said.
IRNSS will provide two types of services -- standard positioning service for all users and restricted service, which is an encrypted service only for authorised users.
"With the launch of four satellites, we were able to provide navigation for 18 hours. But after fifth launch we increased the capacity to 24 hours with an accuracy of 20 metres. The sixth IRNSS-1F and seventh launch (IRNSS-1G) will be accurate and more efficient," an ISRO official said.
Isro spokesperson said that the first five satellites of the IRNSS have started functioning and have an accuracy of less than 20 metres. Isro will launch the seventh IRNSS satellite in April.
By Premji