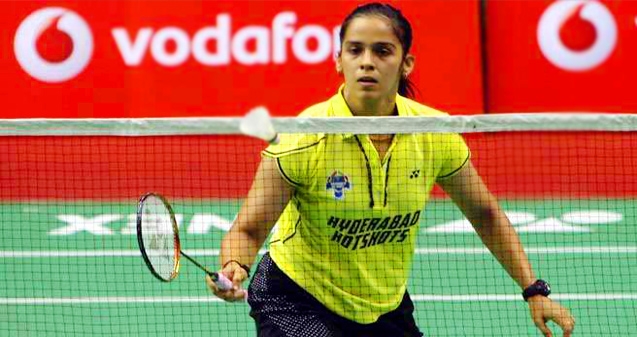 (Image source from: Hyderabad Hotshots hurricanes into IBL final})
Hyderabad Hotshots squalled into the grand finale of the inaugural Indian Badminton League (IBL) by beating Pune Pistons hands down at 3-0.
Hyderabad's star shuttler Saina Nehwal  outdid Pune's Juliane Schenk 21-10, 19-21, 11-8 in the decisive match of women's singles  while Ajay Jayaram  pulled off a surprising victory over the top-ranked Tien Minh Nyugen  21-17, 21-11 in men's singles to make it to the finals.
Even in the doubles, Hotshots' team of Goh V Shem and Wah Lim Khim cinched a victory against Pune's Joachim Fischer and Sanave Thomas 16-21, 21-14, 11-7.
AW: Suchorita Dutta