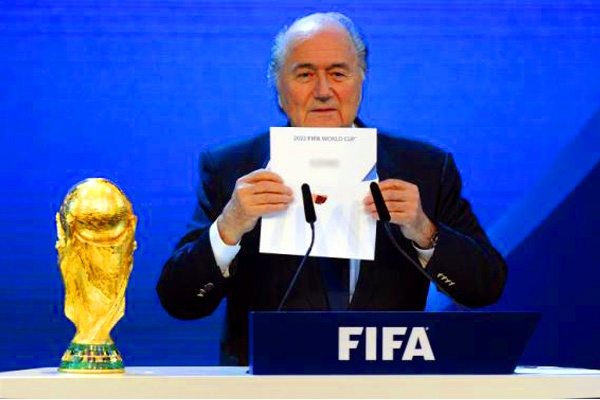 (Image source from: Asian Football Confederation supports Blatter and opposes delay })
The Asian soccer federation has reiterated its decision to support the existing FIFA President Joseph S. Blatter amid bitter arrests on Wednesday. The AFC also opposed the European federation (UEFA)'s proposal to postpone the scheduled elections.
AFC has clarified that it is supporting the bid of Blatter for another term as FIFA president. Yesterday, senior officials were taken into custody by Swiss police in a luxury Zurich hotel on the racketeering allegations.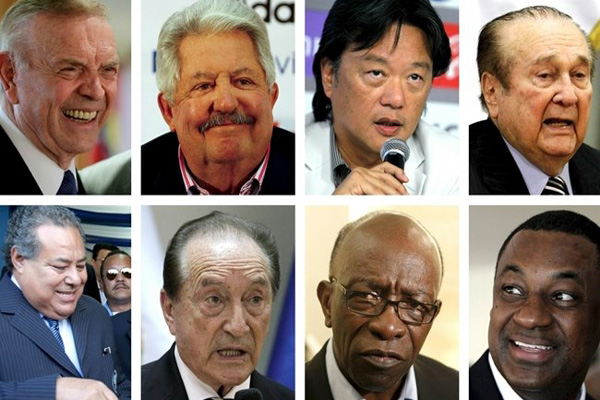 The above image shows eight of nine arrested on corruption charges. Jose Maria Marin (former president of Brazilian Football Confederation and president of Local Organising Committee for 2014 World Cup); Rafael Esquivel  (President of Venezuelan Football Federation); Eduardo Li (President of Costa Rican Football Federation and Special advisor to the Organising Committee for the FIFA U-20 and U-17 Women's World Cups); Nicolas Leoz (Former president of CONMEBOL, Former member of FIFA's executive committee); Julio Rocha (Former president of Nicaraguan Football Federation and FIFA Development Officer); Jack Warner (Former president of CONCACAF and former FIFA vice-president); Coasta Takkas  (Former General Secretary the Cayman Islands Football Association).
They allegedly camped in at the Baur au Lac hotel for lobbying. While some others have termed the move as spoiling tactics.
-Kannamsai