Post Pregnancy Stretch Marks - a worrisome issue for expecting mothers!
May 06, 2015 08:28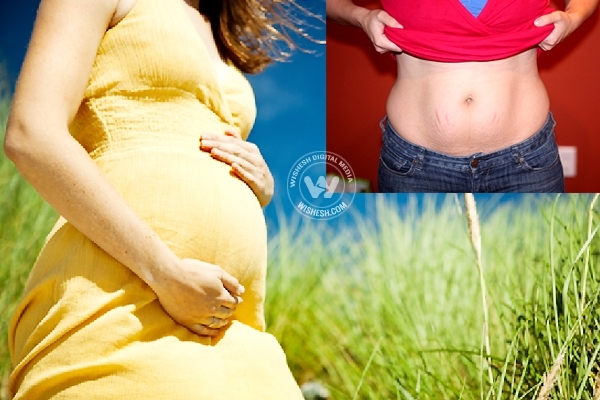 (Image source from: Post Pregnancy Stretch Marks - a worrisome issue for expecting mothers})
Most of the newly married woman and expected mothers love children very much, but afraid of the labor pain and stretch marks on bellies after pregnancy. It is very common in developing nations like India. Though they love motherhood, these perceptions psychologically hurting them.
The post pregnancy stretch marks embarrass most of the young women as they cannot wear good sarees and attractive clothes, but we must know one thing that a few young women proudly revealed their stretch marks and said they do not bother about the beauty as they are very much happy with their motherhood. They even shared their photographs on twitter.
It is not sure that all women will get stretch marks post pregnancy, since we can prevent these marks partially by applying Olive oil, and other medicated gels. The changes in physique before pregnancy also influence the marks.
In a recent survey called Yummy Mummy Survey by Nielsen, most (84 percent) of the new and expected mothers expressed stretch marks as their major concern with respect to physical appearance. Even the participants believe that the marks happen only to the stomach part, but it is common to develop the stretch marks or tiger marks on the breasts, thighs, hips, lower back and buttocks because of the rapid growth or stretching through weight gain.
Stretch marks can be cured, but 66 percent of the participants have said there is no cure. The expecting mother can visit a gynecologist or obstetrician for prescription to avoid the stretches.
After pregnancy also women use some products as directed by trusted cosmetologist or gynecologist. If the stretch marks and beauty are the core problems, no one would go for pregnancy!! Most of the young girls are aiming for healthy children and happy motherhood.
-Kannamsai