Sephora Busted by YouTuber After Makeup Giant Sells 3-Year-Old Expired Products
July 18, 2019 09:34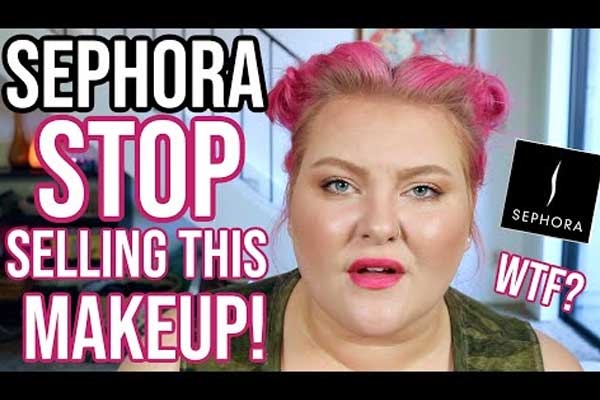 (Image source from: Latestly)
Sephora, which is a paradise to every makeup lover, is now busted by YouTuber Lauren Mae for selling expired products.
Lauren Mae uploaded a video on July 13 that quickly went viral. In the video, Lauren talks about her visiting the Sephora website and seeing their sale. People were shocked when Lauren talked about seeing products on sale that were up to three years old. She mentions how she noticed a lot of cream products just sitting on the website even after three to four years after their launch. She discussed how Sepora comes up with sales just to get rid of the old stock that nobody wants to buy. The video sparked a lot of controversies and people took it to Reddit to discuss the matter.
Sephora was first launched in 1969 and it soon became a cult favorite. It carries around 300 high-end and luxury brands, including their in-house brand.
After the video went viral, Sephora's official YouTube account posted a comment on Lauren's video to ensure the products are not expired.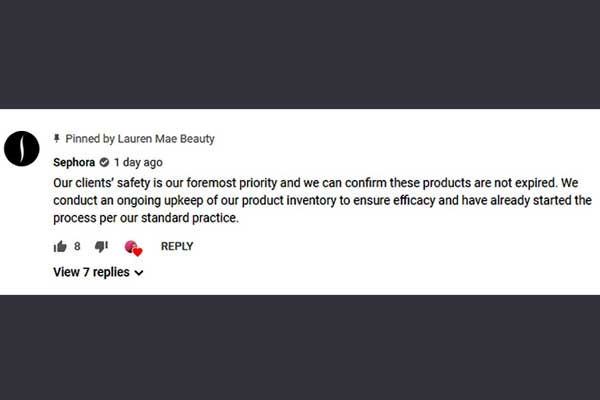 (Image source from: Latestly)
In the video, Lauren talks about products that were created in collaboration with designer Mara Hoffman. The reason Lauren mentioned this is because collaborations are generally limited edition.
By Sowmya Sangam