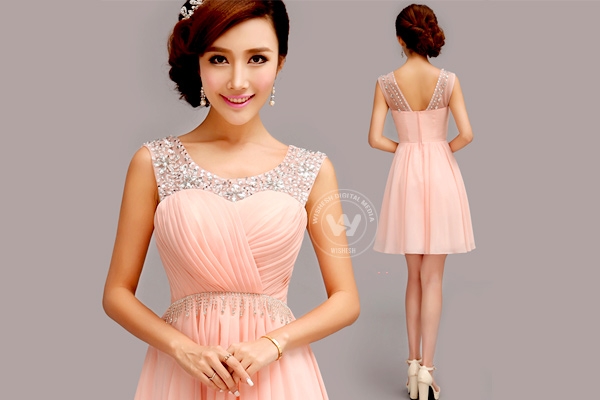 (Image source from: })
All girls even naturally born fat, thin, tall or short always have questions like 'what to wear?' and 'how to look good'. At times you might be wondering what to wear, if you are a skinny girl. You can add curves to your frame through these fashion tips. Give it a look.
Shirts and trousers best for skinny women
Investing on bright shoes, skirts and trousers is a great way to divert attention from slim upper body. A water blazer or long sleeve top is a complimentary pair. Dresses or tops with volume on shoulder and hips works really great. Make your legs look greater and hips look wider by tucking in shirts. Flared pants or boot-cut trousers make your bottoms round. This is an easy way to get extra shape besides dimensions. Opt for well fitted trousers. Remember that some times, wearing extra wide-leg or palazzo pants make your legs look lost.
Long sleeves and sleeves with volume for skinny women
For skinny women with scrawny arms, shirts with volume sleeve create wider look. Batwing sleeves add additional shape, while long sleeves are great for slim upper arms. Attention from the upper slim body is required to drawn off. You may play with collars being a skinny girl. Opt for collar that is high and chunky even turtle neck, mandarin or high cowl-neck collars.
Add volume with balance
Great way to create volume and dimension for skinny girls is through layering. Ensure you do not exaggerate. Opt for heavy prints and colors. Focus on details like knots, twists, ruffles and pleats. To help out your bust, opt for dress with jewels, sequins, or a bow near the collar area. Avoid deep cleavage at the neck like 'v' cut. For small-busted figures, flattering style is to drape at the neckline.
-Sumana