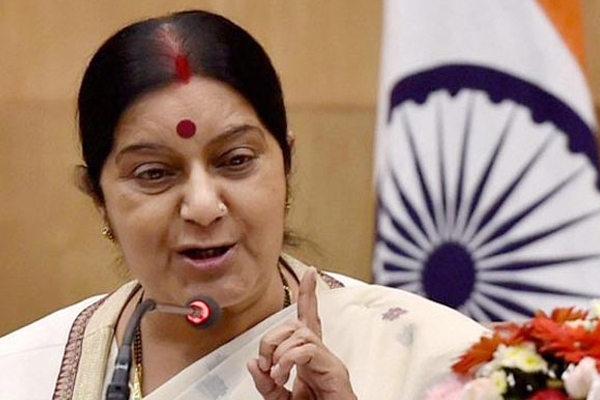 The External Affairs Minister Sushma Swaraj asked the laid-off Indian workers in Saudi Arabia to return home without "waiting indefinitely" for their dues from their Saudi employers and said the government will bear the cost of their return.
"When Saudi Government settles with the Companies which have closed down, your dues will also be paid," Ms Swaraj said in a series of tweets.
"Indian workers in Saudi Arabia, please file your claims and return home. We will bring you back free of charge. Please appreciate that settlement of claims will take time. There is no point in waiting there indefinitely," Ms. Swaraj announced on her Twitter account.
The issue erupted on July 30 when the Minister announced from her Twitter handle that 10,000 Indian nationals were facing a "food crisis" in Saudi Arabia as they had not been paid salaries for several months. The crisis was due to non-payment of salaries for Indian nationals.
On August 19, the Ministry of External Affairs spokesperson Vikas Swarup confirmed that dues-related difficulties continued for Indian workers who were employed with Saudi Bin Laden,Saudi Oger and the Saad Group.
"The important thing to remember is, no third option is available to Indian workers belonging to these three companies," Mr. Swarup said
Also Read: India to evacuate10,000 jobless Indians in Saudi Arabia amid food crisis!
Nandini