Nightfever - Festival of the Hills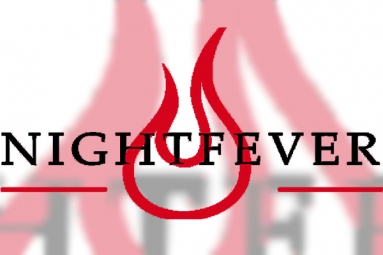 About this Event
Nightfever - Festival of the Hills
Nightfever - Festival of the Hills held at St. Mary of the Hills Roman Rochester Hills.
Nightfever is a beautiful event taking place during the Festival of the Hills where the doors of St. Mary of the Hills church are open and volunteers invite passersby into the church. The atmosphere in the church is one of beautiful music, prayer, and candlelight. The Blessed Sacrament is displayed, and the altar is decorated with candles and Divine Mercy rays. Those who come in can light a candle, say a prayer, and talk to a priest if they would like.
You're welcome to use your gifts to bring others to meet Jesus. During the event volunteers will pray and go out in groups of two inviting people coming back from the fireworks at the Festival of the Hills into church to light a candle and say a prayer.
Volunteers are needed for 3 roles. All roles will have a training before the event starts, and you can switch your role throughout the night:
Inviter - The Inviter's role will be to go out in pairs to the streets surrounding the church and invite others to stop in. You can encourage people to walk around the church, light a candle, say a prayer or even speak with one of the priests available for conversation or confession. The Inviter is typically someone who feels comfortable approaching and speaking with people.
Greeter - The Greeter's role will be to stand at the open door and around the inside of the church to welcome people inside. They may be asked questions (i.e. where is the bathroom, where can I speak with a priest, etc.) about the church or the event.
Intercessor - The Intercessor has the very important task of praying and interceding for the event and all those who will walk into the church that evening. The Intercessor role is for someone who may not feel comfortable approaching people on the street but would like to be a part of this evening providing spiritual support inviting heaven to pour graces down on all who come.
All Inviters will be provided with a Nightfever baseball hat to wear during the event.
Schedule for Volunteers:
7:00 PM - Dinner and Training for Volunteers
8:00 PM - Setup the church
9:00 PM - Mass and Eucharistic procession into the church
9:30 PM - Doors open, Nightfever begins!
12:00 AM - Benediction
St. Mary of the Hills is also looking for volunteers to help at their booth during the festival at Borden Park distributing rosaries and other evangelization materials. If you are assisting at the festival you can park in the St. Mary of the Hills parking lot staring at 3pm or later. If you only want to help with the Nightfever event, for available parking arrive no later than 7pm
If you are interested in volunteering even if you are unable to make it to Dinner/Training, please contact the parish office at (248) 853-5390 or This email address is being protected from spambots. You need JavaScript enabled to view it.
EVENT TITLE & ADDRESS
STARTS FROM