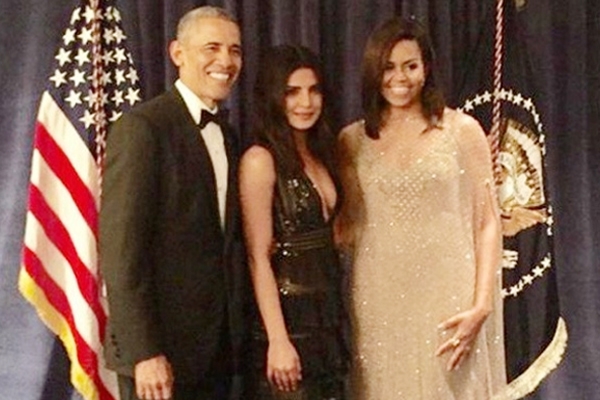 Bollywood top actress Priyanka Chopra has been surprising the audience at regular intervals. After making it big in Bollywood, she has been busy with Hollywood assignments which kept her trending. Right from Oscars to Time 100 Gala, the actress created huge sensation. She impressed the audience with her tv show Quantico for which she has been announced as the Best Actress.
The actress is now the talk of the country as she has been apart of the prestigious White House Correspondent's Dinner that took place on Saturday night in White House.The actress sizzled in a black Zuhair Murad gown during the event which also witnessed many Hollywood celebrities like Kerry Washington, Emma Watson, Will Smith and others. She spent quality time with the American President and Priyanka revealed that Omara was funny and charming.
Priyanka has been completely delighted with the treatment and she revealed that she has been completely satisfied with the invitation and the dinner. She posted on her official twitter page saying "Lovely to meet the very funny and charming @barackobama and the beautiful @flotus . Thank you". Priyanka Chopra is currently shooting for her next Hollywood outing Baywatch.