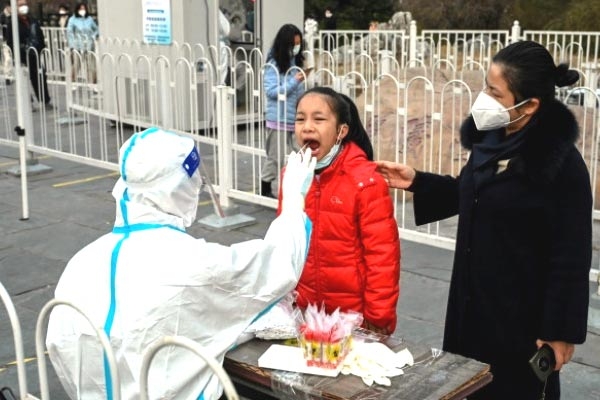 (Image source from: Bangkokpost.com)
It all started in China and the coronavirus pandemic shattered the entire globe. Crores of people lost their lives and crores are suffering with the side effects. China recovered well but the new variants have been creating a havoc in the nation. The new cases of coronavirus are now reaching a record high and the officials are now forced to lockdown the major cities of the country. The world's second-biggest economy reported 28,000 new cases on Tuesday and Beijing reported huge number of new cases. The cases are growing in Guangzhou and Chongqing. This disrupted the global supply chains. The first case of coronavirus broke out in Wuhan and three years after the outbreak, China is still struggling to get rid of Covid-19.
The officials of Beijing have closed down all the businesses and the largest city Chaoyang with a population of 3.4 million closed the public places, restaurants and other entertainment parks in the city. All the officials and employees are asked to work from home for the next two weeks. The economic growth of Shanghai slowed down because of the coronavirus outbreak in the second quarter of the year. China's CSI 300 index of Shanghai- and Shenzhen-listed shares came down flat on Tuesday and they fell down by more than 2.5 percent. Beijing's Center for Disease Control and Prevention told that there is the most challenging and complex environment after the pandemic started.