SPY Movie Review, Rating, Story, Cast and Crew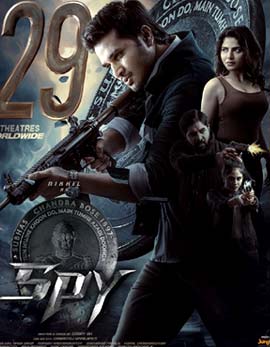 Rating:

Director:

Garry BH

Cast:

Nikhil Siddharth, Iswarya Menon, Sanya Thakur, Abhinav Gomatam

Banner:

ED Entertainments

Producer:

K Rajashekhar Reddy

Music:

Vishal Chandrasekhar, Sricharan Pakala

Release Dt :

Jun, 29 2023
Story
Nikhil Siddharth came up with a Spy-thriller, which is pertaining to revolve around the life of Subhash Chandra Bose. Let us take a look at the complete review.
Story: Nikhil Siddhartha (Jai Vardhan) is a RAW agent on a mission to find his brother Subhash (Aryan Rajesh), who was declared dead for a secret mission and also supposed to find dead terrorist Khadir (Nithin Mehta), who will be alive and planning a nuclear attack on India. The story is about how his missing brother is related to Subhash Chandrabose and his ideologies.
Analysis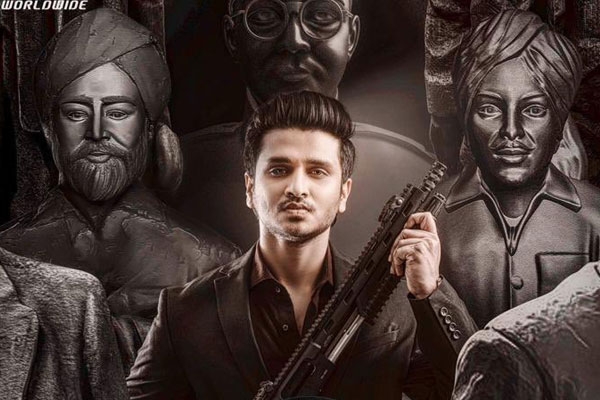 Spy film genre is a costly concept at this time. When the making of a spy thriller is restricted by budget, the impact will be reflected on screen. Everything starting from casting to VFX will be affected and that will be the biggest problem. When dealing with such a huge mission, no maker can sort out a film with a restricted budget and casting Nikhil for a huge mission is one among them.
Besides this, SPY disappoints with weak writing skills. With huge expectations, the film ended up like a regular one with predictable moments. Subhash Chandrabose's scenes were well written and some silly consequences like China and India war will weak some key strong scenes.
After seeing the costliest spy thrillers, Garry BH editor turned director worked hard on making SPY. His story plot is strong with few thrilling terror-related plots but fails to hold attention till the end.
Performance
Nikhil Siddhartha might have worked more for the role, he is okay as a RAW agent and his makeover helped him a bit. Nikhil Siddharth's efforts are well seen on the screen, but the actor with more action sequences needs a little more performance. Ishwarya Menon is an NIA agent and is okay for the role. Makaranad Deshpande as RAW chief irritates at times with his over-smartness. Abhinav Gomatam's comedy angle is a relief and his one-liners are good.
Positives :
Storyline
Background score
Negatives :
Predictable Scenes
Narration
Final Word
SPY misses the mark by miles and can be given a skip.
Stills from this movie
Videos & Trailers