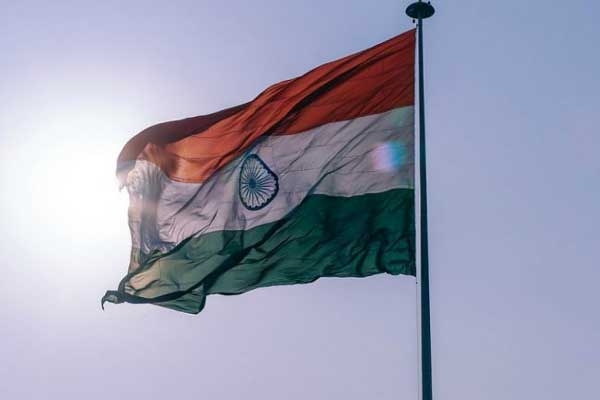 (Image source from: latestly.com)
Indians all over the world on Wednesday proudly celebrated 72nd Independence Day with the national anthem echoing at Indian missions abroad and  tricolor waving high.

Indians in countless countries marked the day with the hoisting of the national flag and singing of patriotic songs.

U.S. Secretary of State greets Country on its Independence Day

India has set an example for South Asia and the world by supporting democracy, diversity and the rule of law, the United States said on Wednesday while greeting the country on its Independence Day.

In his message on behalf of the U.S. government on the occasion of India's 72nd Independence Day, the U.S. Secretary of State Michael Pompeo acclaimed the contribution of the lively Indian-American diaspora and young pupils in firming ties amid America and India.

Singapore celebrates Independence Day

Indians in Singapore of over 500 on Indian's Independence Day joined High Commissioner Jawed Ashraf in rejoicing.

The Indian flag was unfurled in the attendance of over 800 Indian nationals.

A recital of nationalistic tunes and cultural performance was likewise organized to mark the occasion.

A mid-morning greeting was hosted at the High Commission for the business community related to India.

Independence Day in New York

An Indian actor and the current chairman of Film and Television Institute in India Anupam Kher hoisted Indian National Flag at United Nations headquarters in New York.
#IndiaDayParade at #NewJersey today was a very memorable day for me. It was the most amazing feeling to see tricolour flying high. Thousands of fellow Indians came on the streets to celebrate what it means to be an Indian. Jai Hind. #BharatMataKiJai #IndiaInAmerica pic.twitter.com/eNDyJhn1JB

— Anupam Kher (@AnupamPKher) August 12, 2018

Independence Day in Washington, D.C.

The Embassy of India in Washington, D.C., Aug. 15 celebrated the 72nd Independence Day of India at the Embassy Residence.

The event was attended by numerous members of the Indian American community.

India Ambassador Navtej Sarna at the event unfurled the tri-color followed by singing of the national anthem.

U.S. Embassy in New Delhi

The United States Embassy in New Delhi greeted India in a remarkable method. Two girls are seen playing the Indian national anthem with a flute and a clarinet.
Here is a special presentation from our U.S. Embassy New Delhi #Diplokids to mark Indian #IndependenceDay. आप सभी को #स्वतंत्रतादिवस की बधाई! #IndependenceDayIndia #USIndiaDosti @MIB_India @MEAIndia @smritiirani @Ra_THORe pic.twitter.com/vDymEensNB

— U.S. Embassy India (@USAndIndia) August 14, 2018

Iron Man greets Indians at Indian Gate
A legend flew all the way to India to wish you... #HappyIndependenceDay2018! pic.twitter.com/IS9dADqFpc

— Marvel India (@Marvel_India) August 15, 2018

1100 Meter Indian Flag Unfurls in Surat
#WATCH 1100 meter long tricolour unfurled in Gujarat's Surat #IndependenceDayIndia pic.twitter.com/6Kl1kFVDhp

— ANI (@ANI) August 15, 2018

By Sowmya Sangam