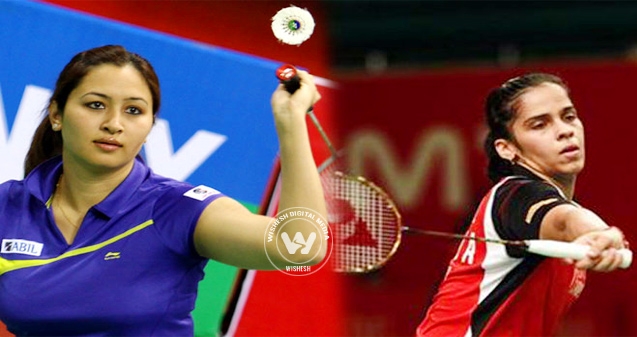 (Image source from: Is sports rivalry killing India's chances?})
Off the field/pitch/court battle rivalries make for interesting reads, more so when there is more than just the match to know about. But then, how do these "cold war" affect Indian sports? Have you ever paused to wonder if warring sports stalwarts like Gautam Gambhir and M.S. Dhoni or Mahesh Bhupathi and Leander Paes joined forces, then  we could have made it really, really big on the global sports map?
The latest fallout to be reported is between badminton stars Saina Nehwal and Jwala Gutta. Here's a small background on their new sprung rivalry.
Jwala Gutta has always been a rebel, an anti-establishment, while Pullela Gopichand, Saina's coach the national coach and an establishment in himself.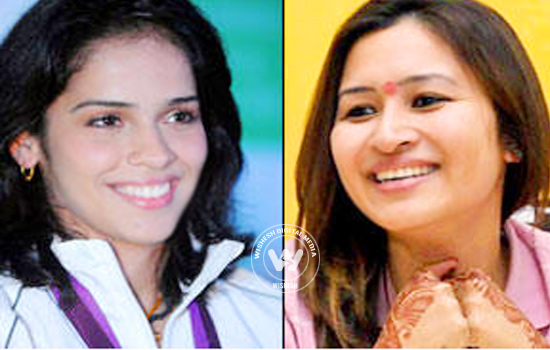 6 years back, Gutta along with her husband Chetan Anand and then partner Shruti Kurien had revolted against the establishment and written to Badminton Association of India (BAI) that they would contest only at international tournaments and at their own expense rather than participate in the national camps ran by Gopichand.
It was during that time that Saina's talent was flowering under the tutelage of Gopichand and it was only a matter of time that the rivalry between Gutta and Gopichand passed on to Saina and Gutta.
So while, Gutta was the revolutionary, Saina  became the association's golden girl.
Now the big question remains, can't India have a winning duo? Can't two sportsmen of the highest caliber team up?
Experts blame it on the Indian system and it's unprofessionalism., over-commercialization of sport, and the way selectors and system operate. If only India takes cues from other sporting nations over how to rise above personal differences and work as a force when it comes to games, then possibly India can find itself on the bigger sports map, complete with higher recognition!
AW: Suchorita Dutta