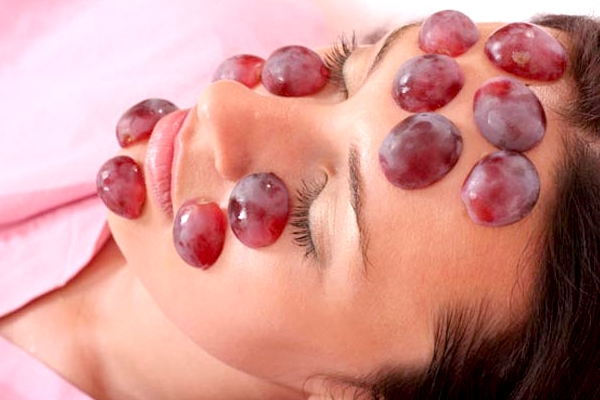 Grapes make great face packs. Pick the Grapes to make your own fruit packs like grape-mint face pack, grape-carrot face pack, as well as face pack for oily skin. This is one of the best ways to get radiant skin.
Grapes-mint face pack
To make the face pack of a mask mash grape, mix 1tbsp of lemon juice, 1tbsp mint paste in a bowl. Apply the pack on the face and leave it on face for ten minutes. Rinse off with water after some time. Now mix rose water and ice and apply on the face. This works amazingly well on oily skin and reduces oiliness.
Grapes-carrot face pack
Take few grapes and blend them to get a pulpy texture. Take the mash in a bowl; add 1tbsp rice flour, 1tbsp sour cream and 1 tbsp carrot juice. Mix the paste well and apply on the face. Leave the mask on face for at least ten minutes and allow it to dry. Wash it off with luke warm water. This mask works greatly in improving elasticity. It helps in tightening of skin pores.
Face pack for oily skin
If your skin is dead oily, try this pack. Take a bowl, mix 2 tsp multanimitti, little lemon juice and rose water. Mix them well to make a thick paste. To the mixture, add grape pulp and mix well. Apply the pack on face and neck and leave for 20 minutes. Later wash it off with plain water.
-Sumana