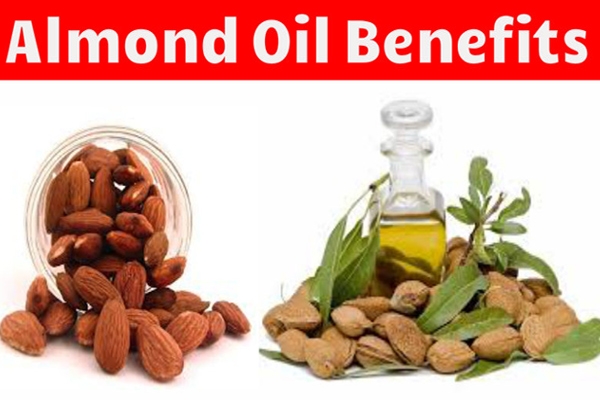 Many people are aware of the health benefits that comes from eating almonds, but do you know almond oil is used for skin treatments. It have the positive effects on skin health and appearance. Although, the use of almond oil for skin treatments  has become more common. It is important to understand at what extent oil will help.
There are two kinds of almond oils. The bitter and Sweet almond oil. Bitter comes from pressing bitter almond contains amygdalin that turns into toxic hydrocyanic acid. Though it has some medicinal properties, bitter almond oil cannot be ingested. This oil can be used for tropical application only.
Sweet almond oil is made from edible almonds, this can use for skin and hair. This oil has culinary uses too.
Almond Oil Benefits and Uses:
1) Makes Skin Healthier : Almond oil improves the complexion and gives glow to the skin. It nourishes the skin and make it smoother and softer.
How it works?
Almond oil is rich in vitamins E, A, and B. It seals the moisture in the skin and also improves absorption, thus not to block the pores .
2) Reduces Dark Circles : Massage under your eyes with almond oil before going to bed, this will help you to get rid of dark circles.
How it works?
The vitamin E in the almond oil will help to lighten the skin under the eyes. Regular use of oil will also reduce wrinkles and crowfeet around the eyes.
3) Removes Impurities And Dead Skin Cells : The skin tends to look dull due to the accumulation of dead skin cells that originate due to external factors like pollution, dirt, sweat, etc.
How It Works?
Moisturizing agent in almond oil will loosen the impurities on the dead skin and  makes it  easy to remove them.
4) Reduces Tan : Almond oil is a natural sunscreen and has SPF 5 . It reduces the tanning and sunburn and also reverses the effects of the sun.
How It Works?
Almonds have the skin-enriching vitamin E,  this vitamin nourishes and shields the skin from the harmful effects of the sun.
- Mayuka.