18% Indian Digital Banking Customers Victims of Banking Fraud: FIS Study
May 30, 2018 06:37
(Image source from: Deccan Chronicle)
Indian consumers of digital banking are found to be among ample victims of banking frauds, according to a new study released by payments company Fidelity National Information Services Inc. (FIS).

The study surveying masses across multiple countries found that 18 percent of Indian digital banking customers reported a fraud case in past year, more than any other country surveyed by FIS.

According to the report, the frauds happen across all the age groups and correlate with the frequency of use of digital banking by different age groups. The age group mostly affected by the frauds are of 23-37 years as well happen they to be the most prolific in usage of digital banking apps. One of every four people in this age group reported a fraud.

In comparison to Indians, merely 6 percent digital banking consumers in Germany and 8 percent in United Kingdom reported banking frauds, while consumers in United States were twice likely to switch their banks after a fraud.

"This is higher than any other country included in this year's PACE research. Fraud prevention and account security should be the top priority - yes, ahead of digital banking roll-out for banks in India. They must stem the tide of widespread security breaches and fraud, and protect their customers first and foremost," the report stated.

It further stated, "Interestingly, it's older consumers (age 53 and older) that use digital channels most frequently. This is a clear indicator of just how rapidly India is moving towards a digital-first economy and banking system."

Speaking on the launch of report, Managing director (India) Ramaswamy Venkatachalam of FIS said that the study showed how rapid digital access is improving merely banks need to amend customer satisfaction.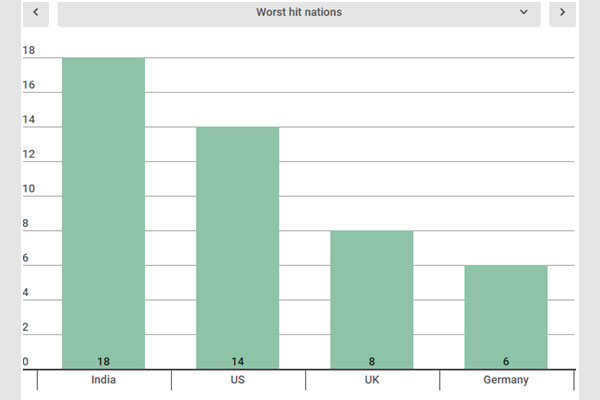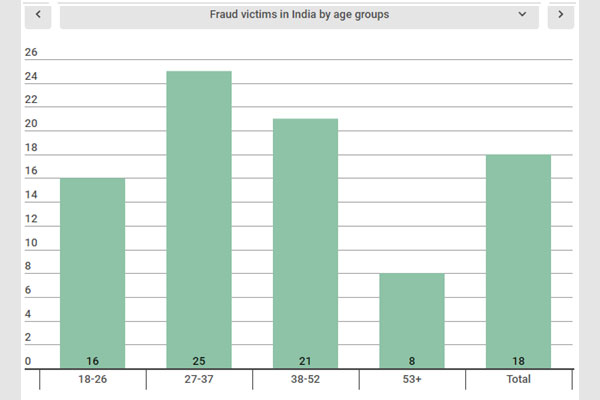 Source: Business Standard
By Sowmya Sangam