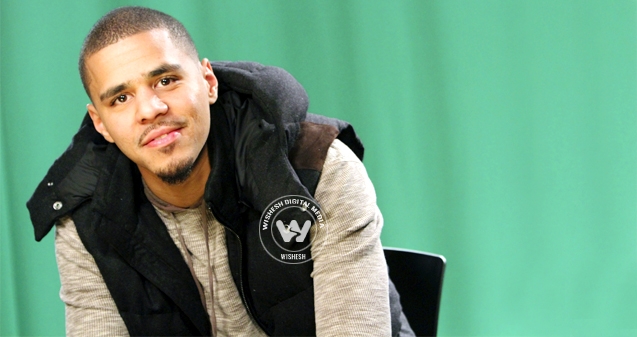 (Image source from: Rapper J Cole cops out for mean autistic lyrics})
American rapper J Cole, who recently drew a flak for the lyrics of his song that had a pejorative line on autism, apologized for his halfheartedness.
His new number — "Jodeci Freestyle"— apparently had a line in which he refereed to his adversaries as "autistic" and "retarded". Making amends, the freestyle rapper tendered to drop the line from his song.
"I want to educate myself more on Autism, and I'll gladly own my mistake and serve as an example to today's generation that there's nothing cool about mean-spirited comments about someone with Autism," J Cole wrote on his blog, DreamVillain.
"People with this disorder and their loved ones have to go through so much already, the last thing they need is to hear something as ignorant as what I said," he continued in the post. "I understand."
Fellow rapper Drake too retracted for harsh comments.
"This was a learning lesson for both of us, and I'm grateful for the opportunity to try to right this wrong," Drake commented on his website on Monday.
The song drew strong criticism from those suffering from autism as well as their families and champions.
After the song opened to raring publicity last month, a blogger Lou Melgarejo, whose baby girl is autistic, asked the artists to weigh the impact of their lyrics.
He wrote in a post, "Ultimately, you are free to say/rap/sing whatever you want. I am just asking that you please stop insulting those who often cannot defend themselves."
AW: Suchorita Dutta