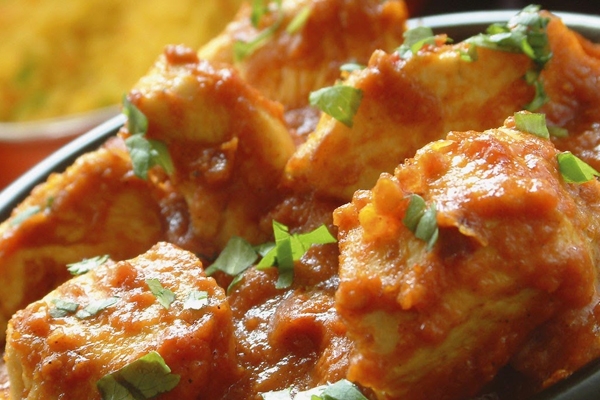 Tomato Fish Masala is an authentic recipe, this fish dish is prepared using tomato, fish, curd, and various spices. This dish is perfect with boiled rice and perfect for any occasion. Enjoy this simple recipe at your home.
Ingredients
King fish - ½ kg
For Marination
-Chili powder - 1 tsp
-Pepper powder - ½ tsp
-Turmeric powder - ½ tsp
-Salt
For Masala
-Onion - 2 medium, chopped
-Tomato - 2 chopped
-Green chili - 3
-Ginger - 1½ tbsp, chopped
-Garlic - 1½ tbsp, chopped
-Coriander powder - 1 tbsp
-Kashmiri chili powder - 1 1 /2 tbsp
-Turmeric powder - ½ tsp
-Garam masala - 1 tsp
-Water - 2 cups
-Coconut oil - 4-5 tbsp
-Curry leaves
-Salt
Directions
1.Marinate the cleaned fish pieces with chili powder, pepper powder, and salt and keep it aside for half an hour.
2.Heat 4 tbsp oil in a pan and fry the marinated fish pieces and keep it aside.
3.In a pan with oil add chopped onion, ginger and garlic, curry leaves, and green chili and saute till it is done.
4. Add Kashmiri powder, coriander, turmeric powder, and garam masala and stir for a minute.
5. Once the masala is fried well, add tomato pieces and saute till the oil starts appearing.
6.Add 2 cups of water and salt and boil it.
7.Once it starts boiling add the fried fish pieces and cook in low flame for about 7 - 10 minutes or until the fish pieces are covered in the gravy.
8. Serve hot with rice.
Check More Curries Recipe