Hariharan Live in Concert 2018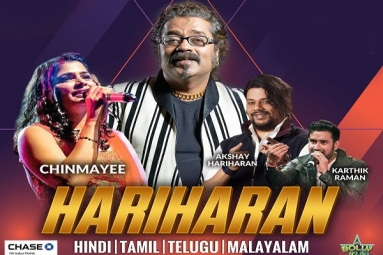 About this Event
Hariharan Live in Concert 2018

Hariharan Live in Concert 2018 held at Fitzgerald High School Warren.
Padmashri. HARIHARAN - is undoubtedly the USTAD of Indian music. The only wholesome musician from india who excels in all genres of music, be it Ghazals, film, fusion or contemporary. Completing his 40th year in career this 2018, he starts his journey across the globe to celebrate with his fans. Starting with a ten city tour in the United States, his stop at Detroit, Michigan is on the 11th of November. He is joined by the ever charming dazzling nightingale - CHINMAYI. And to top the action packed performance, KARTIK RAMAN from HARIYUDAN NAAN and INDIAN IDOL, also the popular Indian voice from Indian raga USA, joins the band wagon. Catch up with one of the best musical evenings you can ever ask for.
EVENT TITLE & ADDRESS
STARTS FROM