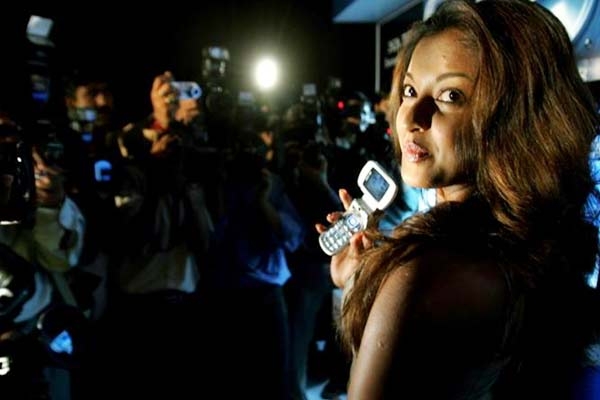 (Image source from: aljazeera.com)
Bollywood actress Tanushree Dutta, who earlier this week allegedly claimed she was sexually harassed by veteran actor Nana Patekar, has received both support and contradict from Bollywood.
While several actors including Farhan Akhtar and Priyanka Chopra came out in support of Dutta, the silence and evasion of some of Bollywood's top actors, including superstars Amitabh Bachchan and Salman Khan, was criticized.
A former Miss India Dutta, 34, said in press interviews this week that Patekar, 67, had harassed her sexually on the set of a film in 2008.
The same allegations were made by in 2008 and Patekar had denied them at the time.
"Back then, these incidents would be discussed only behind closed doors and not openly, as is being done now. No one supported me," Dutta told Zoom TV in an interview.
Patekar's lawyer Rajendra Shirodkar threatened legal action against Dutta for making "false allegations".
"We've sent her a notice for making false allegations. She should apologize to my client," Shirodkar told Reuters. "If she doesn't, then we shall chart a future course of action".
According to Dutta's allegations, Patekar wanted an "intimate step" with her in a dance number in the film, 'Horn OK Please'.
When she refused, Dutta alleges that Patekar called workers of a local political party, who damaged her car and threatened her.
On Thursday, Dutta made yet another allegation against a Bollywood director, saying he had asked her during the making of a film in 2005, "to take her clothes off and dance".
Bollywood film industry, one of the largest in the world, is considered notorious for its exploitation of women professionals.
In a viral post on Twitter, actor, and filmmaker Farhan Akhtar said Dutta's courage "should be admired".
"Even when Tanushree Dutta had career concerns to keep quiet 10 years ago she did not and her story hasn't changed now. Her courage should be admired, not her intention questioned," he posted.
Chopra agreed, and said the world needs to "believe the survivors".
Agreed..the world needs to #BelieveSurviviors https://t.co/ia82UsCkkq

— PRIYANKA (@priyankachopra) September 28, 2018
Other actresses, including Sonam Kapoor Ahuja and Richa Chadha, likewise joined in and expressed their solidarity with Dutta.
It hurts to be #TanushreeDutta rn. To be alone, questioned. No woman wants publicity that opens the floodgates of trolling and insensitivity.What happened to her on set was intimidation.Her only fault was she didn't back down-takes a special courage to be #TanushreeDutta.

— TheRichaChadha (@RichaChadha) September 27, 2018
Many of my co-workers,female and male have been harassed and bullied, but it's their story to tell. If we don't encourage their voices and instead vilify and question them, how will victims ever become survivors? Let them speak up! Stand up with them!

— Sonam K Ahuja (@sonamakapoor) September 28, 2018
Bollywood veteran Bachchan, 75, when asked in a television show what he thought about allegations made by Dutta, said, "Neither my name is Tanushree nor Nana Patekar. So, how can I answer your question?"
With him on the show was Aamir Khan, in response to the same question, he said he would not comment "without knowing the veracity" of the incident.
Salman Khan, one of the most popular Bollywood actors who also runs a charity called 'Being Human', reportedly lost his cool at another event when a reporter asked him to comment on Dutta's allegations.
In a column, activist Angellica Aribam said while Bachchan "continues to move and inspire millions of Indians with his body of work," he should know that "with such power comes immense responsibility".
She also posted on Twitter that she has decided to "boycott" the films of the three male actors.
I've stopped watching Salman's movies a long time ago. #Boycotting Amitabh Bachchan, Aamir Khan as well from now onwards. https://t.co/RT8HvuR1WT

— Angellica Aribam (@AngellicAribam) September 28, 2018